↵ AMD Ryzen OpenBSD desktop build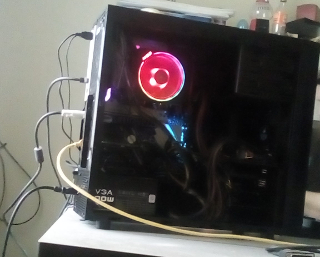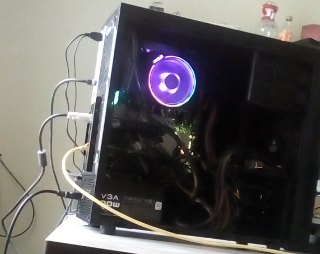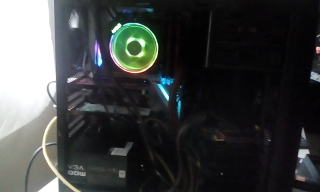 So early last month (Aug 2018), I put out a request on Twitter/Mastodon to help replace my now aging AMD Bulldozer (FX-4100) desktop. The response was nothing short of overwhelming, with the CPU and motherboard quickly being snatched from my Amazon.ca wishlist:
CPU: AMD Ryzen 2 2700X - 8c/16t @ 3.7GHz
Motherboard: ASUS PRIME X470-PRO AM4
The rest followed shortly, including:
PSU: EVGA 500W (Model: 100-W1-0500-KR)
Storage: Samsung 860 EVO SSD - 500G
Graphics card: ASUS ATI Radeon HD6450; identifies as HD7450 (Northern Islands: i.e: "pre-GCN" was selected for radeondrm compatibility)
I was originally planning on scavenging parts from my other AMD desktop, but I wanted to keep it around for testing changes on a broader set of AMD families, so I attempted to find an ATX Mid-Tower case locally, ultimately this didn't pan out...
In the end, it was one of the few parts I ended up ordering for myself, largely thanks to generous donations on PayPal:
ATX Mid-Tower case: Corsair Carbide Series 100R Silent Edition (CC-9011077-WW)
RAM: Patriot Viper Elite DDR4 8GB (2 x 4GB) @ 2400MHz (Model: PVE48G240C5KRD)
Network: Dual-port Intel 82576 GigE adapter (Salvaged part)
The case isn't too bad, it was difficult to get the motherboard mounted properly, but that's probably my fault.. and the PCI-E brackets have some awful screws with poor threading. But I think it's fine overall, feels sturdy and is indeed silent (Bonus: no glass window, or annoying LEDs!)
RAM was the hardest thing to choose from, weighing several different factors including price/capacity and compatibility. From all the reviews online, DDR4 2400MHz is lowest recommended speed for Ryzen, however technically anything above 2133MHz seems to be sanctioned O.C. /w XMP profiles? Very confusing! 8GB is more than adequate for now, but the motherboard has 4 DIMM slots, so I can always upgrade to 16GB with another 2x4G kit in the future.
Thanks to all the people who helped, even with parts recommendations. It was much appreciated!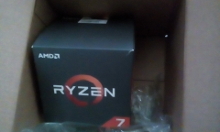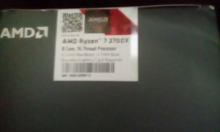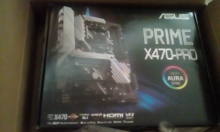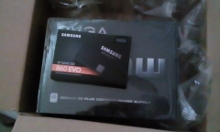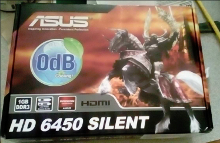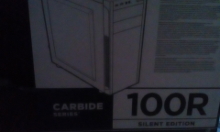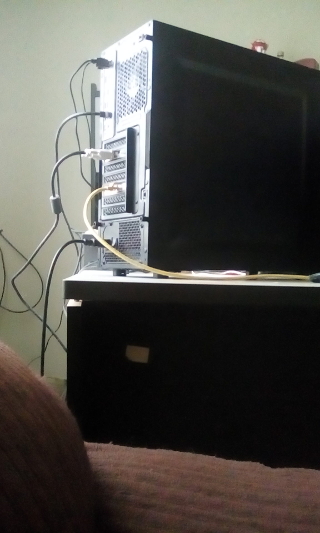 If you liked this article, I'd sure appreciate a pizza.

---
Copyright © 2020 Bryan Steele.
Bryan 'brynet' Steele
canadian openbsd slacker
✉
@gmail.com
@openbsd.org
mastodon: @brynet@bsd.network
amazon: wishlist

Pizza fund: help me out with a small one-time/monthly gift of pizza


mildly interesting sites - you should go check them out
OpenBSD Gaming Shopping Guide
Michael W Lucas
Peter N. M. Hansteen
OpenBSD Journal
Justin's *BSD Digest
BSDTalk podcast
...